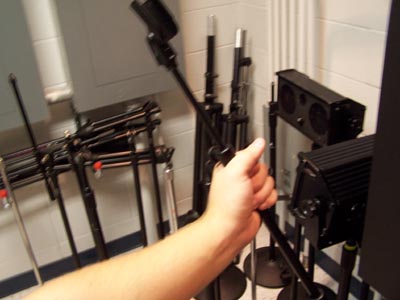 When I got to work this morning, we needed another boom stand, so I went to get one.


Actually, we didn't need another boom stand.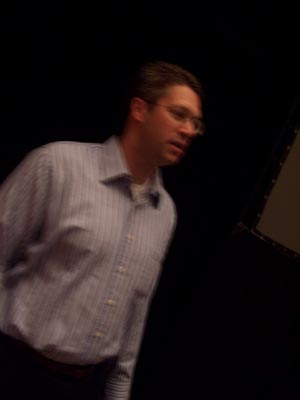 Dr. Syswerda is in charge of music for chapels this year. He has a great heart and truly desires to worship the Lord. He's also a lot of fun to work with.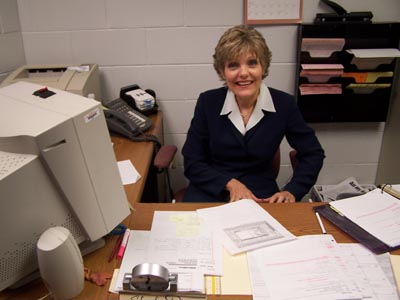 Sheila is nice. I like working with her, a lot.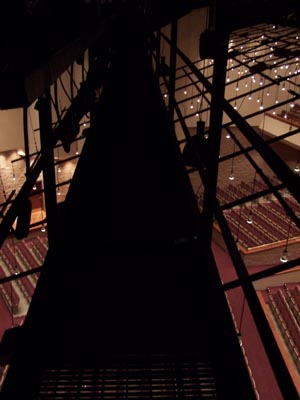 It's not a day at the PAC without a venture up into the catwalks. They're about 35 feet high, but it feels a lot higher when you fall off of them.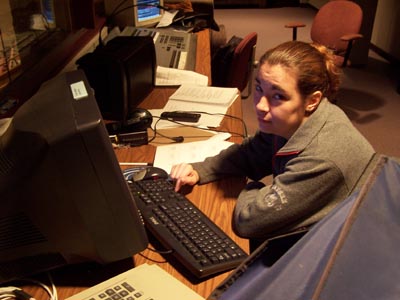 I think Katie was tired this morning.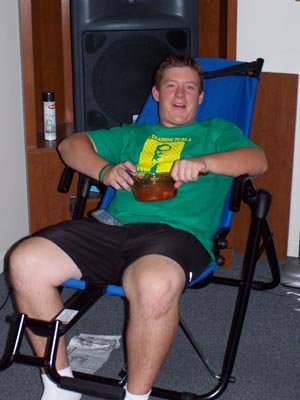 After lunch, I came back to the room to find this. Mind you, there's a perfectly good couch 3 feet to the right; but sitting in the Ab Lounger makes you feel like you're not getting fatter.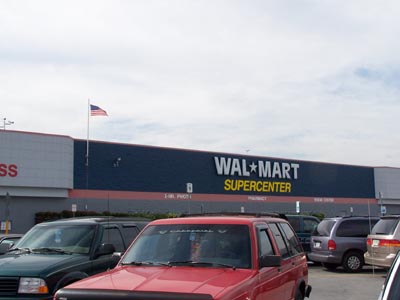 Life doesn't stop because of school, so I took the day off of classes to take care of other things…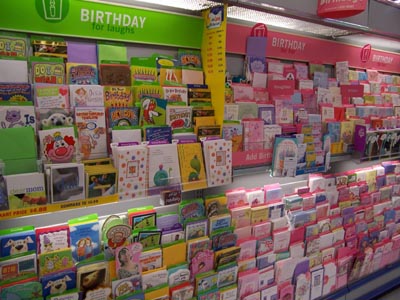 …like getting my sister a birthday card.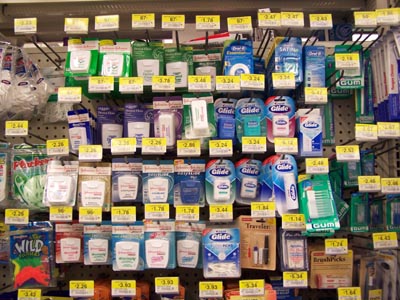 …and floss, of course. Ten dollars if you can guess which kind of floss I like best (family and roommates not eligible).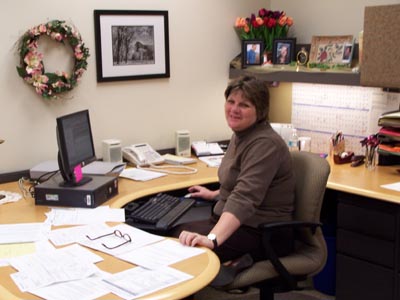 I stopped by to see Mom for a while.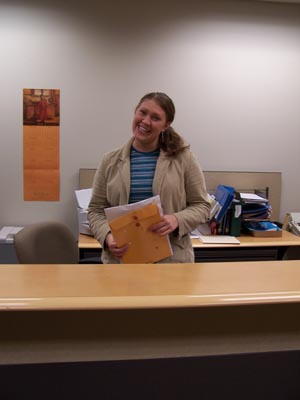 Kristen is the receptionist in Academic Affairs. I'm pretty sure she never stops smiling.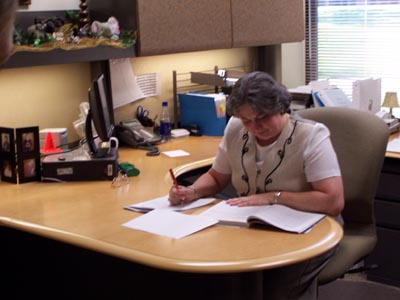 This picture is completely fake. Alleta wanted to look like she was working… and she didn't like my first picture very much.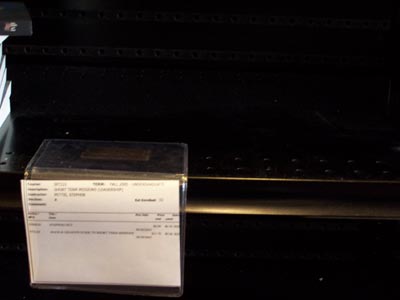 I have a book report due tomorrow. If you'll notice, the bookshelf is empty. This presents a rather unpleasant scenario.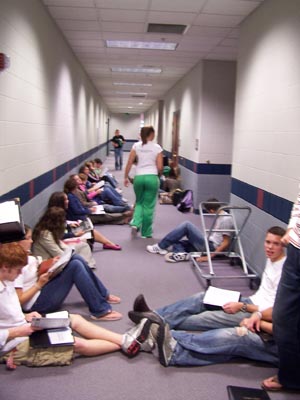 The usual scene in the hallway before Chorale.


This is Elyse. She hates sneaky pictures of her, like this one.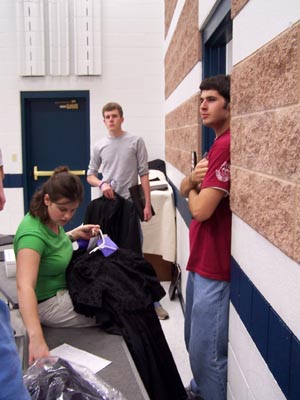 Getting your first Chorale tux can be a time of questioning and deep thought.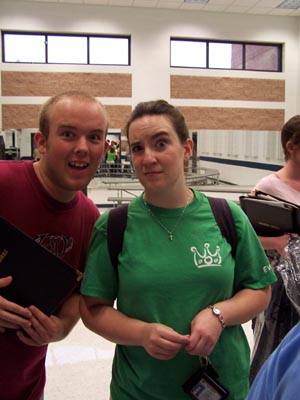 Jaala and Yankey. This picture was imediately followed by Scott Brady saying, "I love awkward pictures."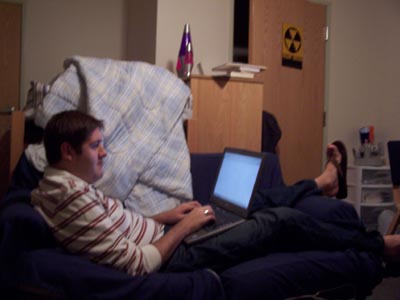 Ryan and I are presenting a first century worship service tomorrow in class. Shown here just minutes before we both went completely insane.