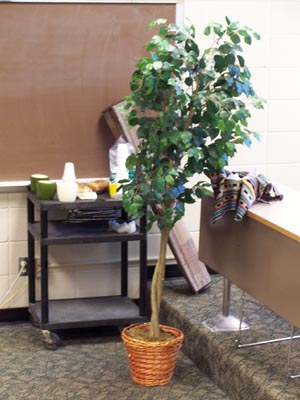 Ryan Brosius and I presented our 1st century worship service this morning. We brought in some food for the agape meal, and decorated the 'house' with a rug, a tree, and candles. It went really well.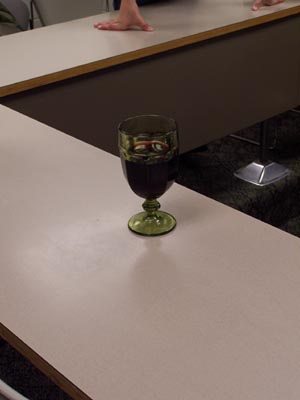 This was our "clay carpenter's cup" for the cup of eucharist. Obviously, Walmart was a little shy in selection.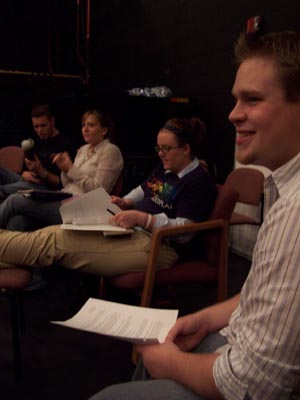 Another fun day in Stage Directing. It's a good class, and I like the people who are in it.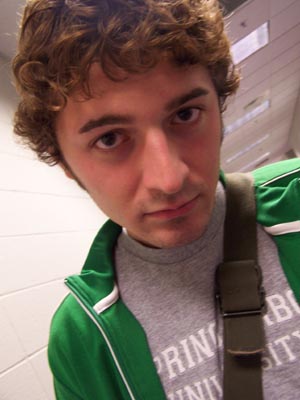 What would this documentary be without Dan Ankney?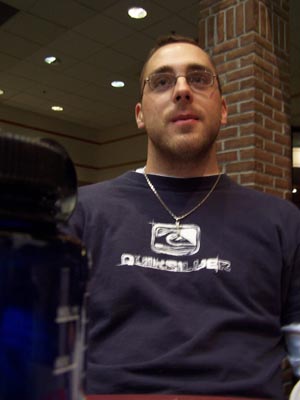 "The grumblecakes shall be mine!"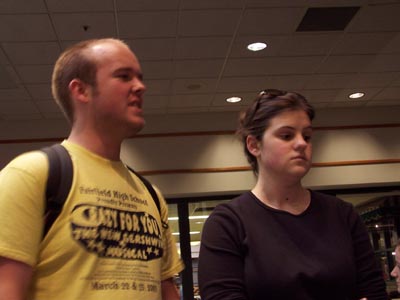 27 May, 2006. Back in black (we already have enough black suits… let's get something else).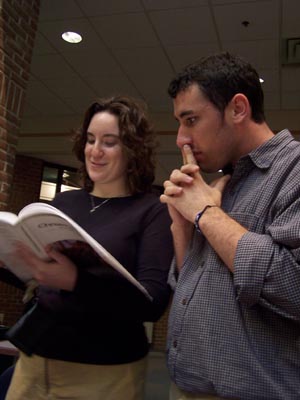 You'd be amazed how many pictures I have of Eric with his fingers up there.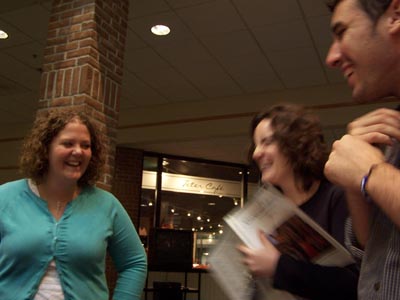 The Orphan's Christmas Carol. Awful, terrible. One of the funniest songs ever.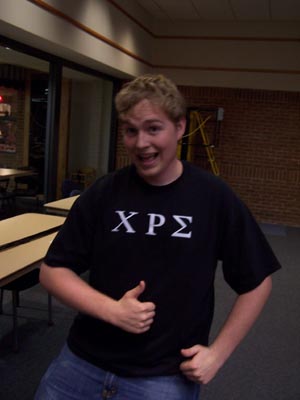 Steve Leonard in his joshmorton.com debut. I'm not really sure what he's doing here, but I do remember him telling us the difference between a flask and a beaker. NERD!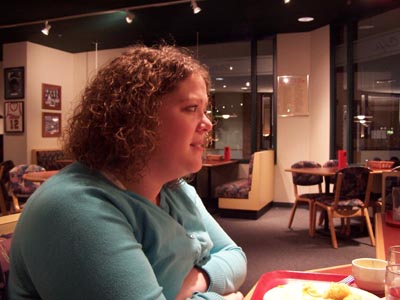 I don't have a wide angle lens, so just pretend this picture is on the end of the next one.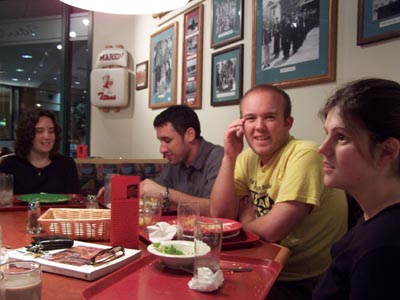 The rest of the dinner crew. I'm not sure exactly how it all started, but as soon as I pulled out the camera, things went crazy and I remember Dean Moffitt saying something about alcohol…