Some exciting things are happening, and I will tell you all about them soon. I can't right now just because it's so early in the process, but very soon I will be able to publicly reveal more information. In the meantime, it's off to Kaintuck for Thanksgiving with the extended fam, and it sounds like it will be more extended than normal (I'm taking a tent to sleep in).
For now, enjoy a random picture I have selected for your enjoyment: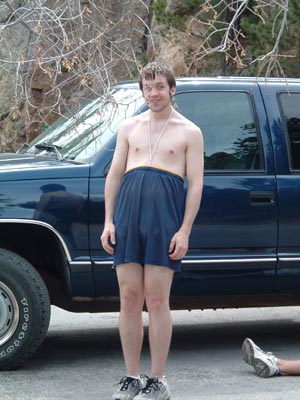 Sometimes, when you're hanging with the guys, you do something that's funny. Often, it comes back later and causes great pain and humiliation. For Nathanael, this is one of those times.