My work schedule got switched up a little bit, and I no longer have time tomorrow to shoot, but since I left work earlier than expected today, I took the D40 out for its first photo shoot. I panicked for about 15 minutes trying to think where I could get to in time for the sunset, and quickly realized that I live in the middle of a very, very large urban jungle. I also tend to shy away from the monuments, mostly because a) everyone's already seen a thousand pictures of them, and b) then you just look like a tourist when you take pictures there. So instead I went to Freedom Park in Rosslyn, right across the river from DC. Freedom Park is basically a bridge that was never used as a road, so instead they planted grass on it, put some artifacts on the bridge, and turned it into a 'park'. It's about 1000 feet long, and holds some interesting things including sections of the Berlin Wall, a headless statue of Lenin (that's Vladimir, not John), and a memorial to journalists killed in action (the glass, almost iridescent structure you'll see later). One great thing about this park is although it is directly in the middle of Arlington's business district, it sees very few visitors and being up in the air as it is, it really feels like an escape from the busyness of the city, despite it moving all around you.
I only brought one memory card with me, meaning I only had room for about 950 pictures today. In the two hours I was there, I shot 902. Originally the camera said it would only hold about 450, so it was funny to keep taking pictures and watch the "pictures remaining" number continue to climb. Now, those 902 include a lot of shots where I just held the shutter and took two or three at the same time, just to ensure that I got at least one good shot. By the time I was done deleting the excess, I only saved about 200 pictures to my hard drive today. Of those, I've picked a handful to show off. These are raw, meaning no special photoshopping was done, although I expect you might see some of them return in the near future, all jazzed up.
As always, click to see the full image, but beware… the new camera means the full images are about 4MB each. In the future I'll remember to save a medium size for easier enjoyment.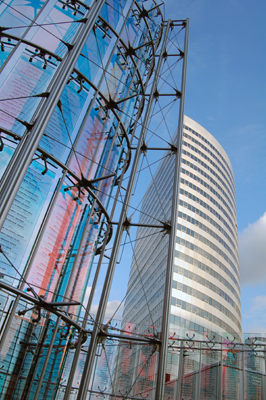 The Journalists' Memorial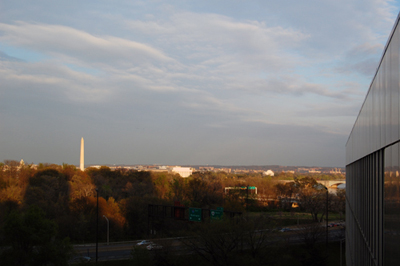 So you know where I am, there are the monuments.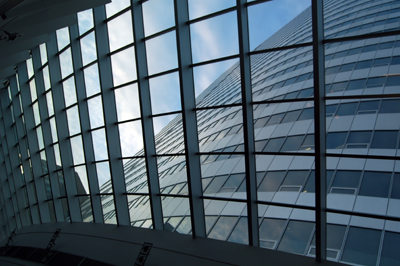 Freedom Park's upper portion connects to this building, home of many offices, some small boutique stores, and Channel 7 News.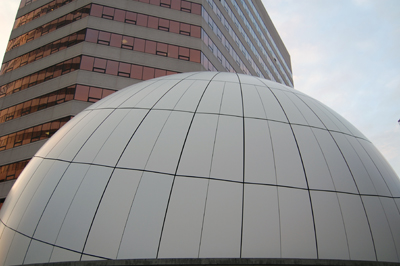 The sunset reflected on this building was amazing… blue fading to orange, through red. I just couldn't get the colors to saturate as much as I wanted to.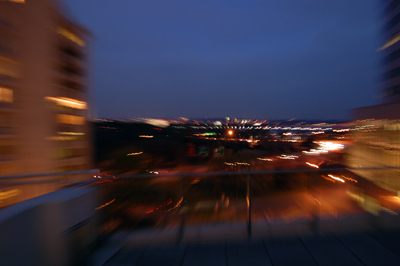 This just turned out awesome. I started playing with zooming the lens during long exposures, and got this. It just gives an unbelievable sense of motion.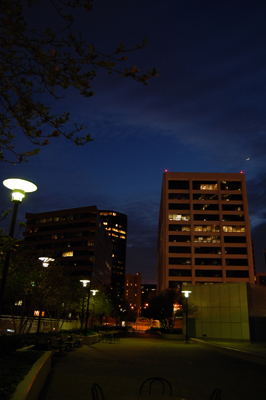 Upper side of the park.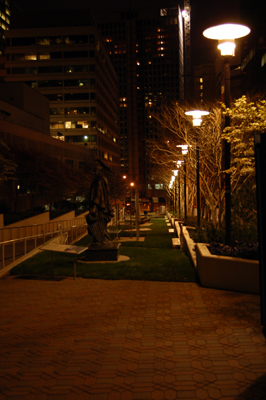 Lower side of the park.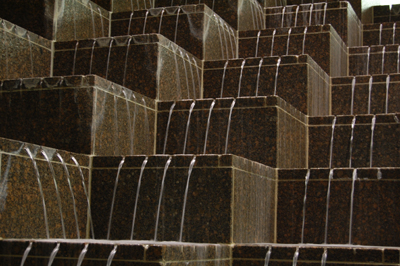 Inside the building.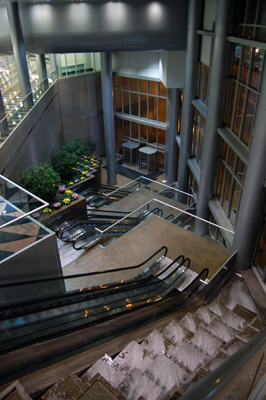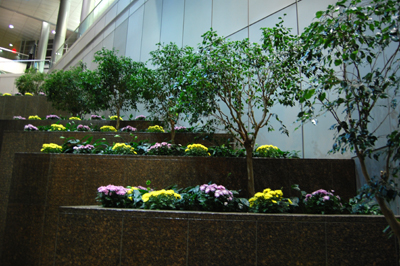 And for today's bit of trivia… this is the 100th post since I switched over to WordPress a couple of years ago. That means I'm probably averaging about 3 posts a month over the 3 years or so I've been doing this. Prolific.