Jon Billings was expressing his disappointment at Yellowstone NP, so I thought I would demonstrate how great Wyoming can be when you go to the right part of it. Check it out: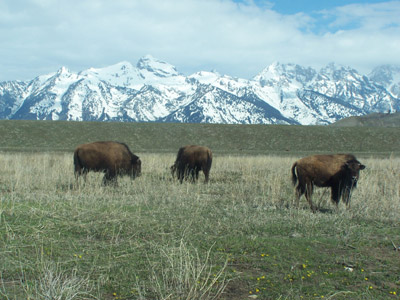 Our first look at the Tetons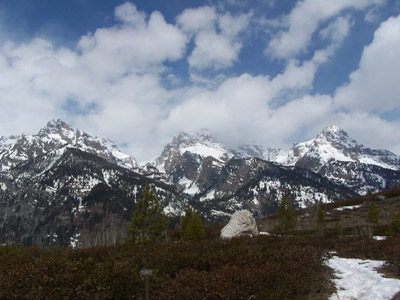 South Teton, Middle Teton, and Grand Teton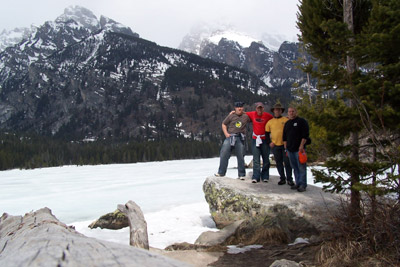 We had the friendly woodchuck take this one.
In other news, joshmorton.com had a great month even though it was forsaken all summer. I logged almost 5,000 hits from August 11 to the 31st (August 11 is when I switched over to my new hosting company, so I have no records prior to that). At that pace, I would have broken my record from April! Thanks for reading!